Home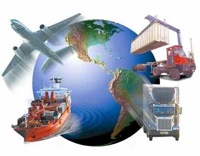 The solid goods are transported throughout the world in bulk or on pallets. More and more, distances travelled are greater as we seek cost competitiveness. In either case, it is required that the goods maintain their integrity throughout the journey in order to reach its destination in perfect condition and at optimal cost.
VALUEING is a company that builds expertise on pallets loading and shares it with customers for analysis of this function , assuring cost effectiveness and environmentally and economically efficiency.
Techniques applied by Value Engineering have emerged as a powerful tool for functional improvement in the transport of goods on pallets in a perfect harmony with cost.
START
One size does not fit all and neither is all possible in each process. It is not the same to fasten loads on a pallets of bricks, as it is on that of tissue paper, neither is comparable local to global transportation of goods in order to reach destination in perfect condition.
THE KEY
Identifying room for improvement by applying techniques of Value Engineering, will dramatically reduce waste by improving the economic and environmental efficiency
Natural flow of products from the perspective of Transport Packaging